Includes
00:01:34 Hours On demand videos
1 Lessons
Full lifetime access
Access on mobile and tv
Requirements
No special training required
+ View more
Description
Every day humans produce a very large variety of data both in number and size. These data include astronomical data, business, medicine, economics, sports, weather and so on. In the field of astronomy, based on a survey of the Large Synoptic telescope in Chile in 2016, the Large Synoptic produces at least 140 TB of data every 5 days. In medicine, the European Bioinformatics Institute (EBI) produces 20 PB of genomic data annually, of which one human can generate genomic data of approximately 140 GB. The presence of social media also encourages the increase in data generated every day such as Facebook, Twitter, Youtube and so on, resulting in a data tsunami.
Tsunami data indicate that these data are very abundant but do not provide any knowledge so that they are of no use to humans. In order for this data to be useful, the data must first be processed into knowledge. The more knowledge generated from the data, the greater the value or benefit.
The processing of data into knowledge is known as data science. Data science is a scientific discipline that studies methods for extracting knowledge or finding patterns from large data. The knowledge generated can be in the form of patterns, formulas, rules or models.
What will i learn
Understand the concepts and main roles in data science
Understand the stages of the data science process
Able to complete data science case studies according to cross-industry standard processes
Course content
00:01:34 Hours
1 lessons
Pengantar Data Science

00:01:34
About instructor
+ View more
Description
Has over 5 years of experience working in professional IT training and coaching industry. For the past 2 years, he has specialized in Data Management. He also excels in Machine Learning, Software Engineering, Business Intelligence, Big Data Analytics, and Big Data Architecture.

2 Courses
1 Students
1 Reviews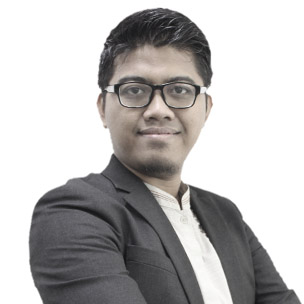 Reviews Fajar Zaki Al Faris
Tue, 15-Sep-2020